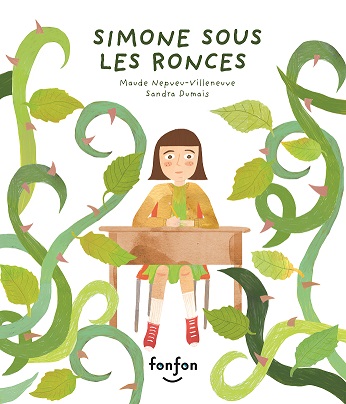 Abstract
Thea has her own bike with two wheels, a pair of red shoes with stars on them and a super-soft stuffed lion. And she has thorns: lots of spiky branches that grow in her tummy and stop her from doing anything when she's worried or scared. Thea is desperate to tame her thorns, but how can she go about it?
This picture book explores the topic of anxiety in a gentle, understanding way.
Features
A picture book about the reality of the anxiety that more and more children are experiencing.
Growing thorns are used as a metaphor to depict times when Thea feels her anxiety creeping in and overwhelming her.
The whimsical innocence of the illustrations adds a touch of lightness to Thea's story.
Reviews
"This book is not only stunningly beautiful and exceedingly well written, it tackles the tricky topic of anxiety, such a painful truth for an increasing number of children in today's world. With a hint of innocence to the whimsical illustrations that lightens Thea's story just enough, it's nothing short of a work of art!"
– Blogue TPL Moms
Awards
Winner of 2020 Quebec Booksellers' Award for Children's Literature – Ages 0-5 Category
Shortlisted for the 2020 Libraries of Montreal Children's Book Award
Details
Publishing date
August 2019
Activities