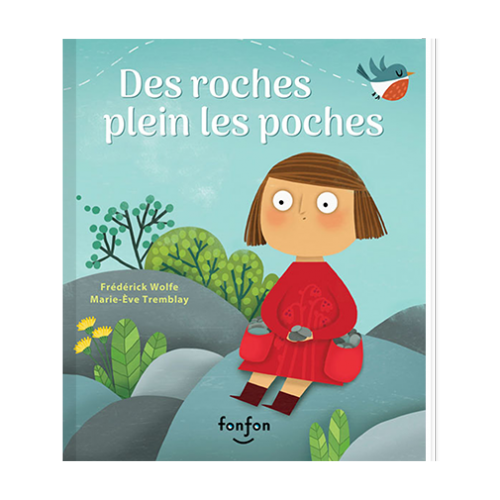 Abstract
Alice feels sad and lonely. Her parents are always arguing. She can't stand all the bickering a home, so she picks up pebbles and confides to them what is breaking her little heart. But soon, all the pebbles will be too heavy for her to carry. Will Alice find a way to ease her worries and get rid of the pebbles in her pockets that are weighing her down?
This picture book deals honestly and intelligently with the theme of loneliness and raises children's awareness about their inner feelings.
Features
A picture book that takes a direct, intelligent approach to the theme of loneliness to foster children's awareness of their inner resilience.
A theme rarely touched upon in children's literature.
A mindfully illustrated book with both a thread of realism and a poetic quality to the narrative.
Reviews
"Rarely has a picture book touched me as deeply as this one. It plunges us into the daily life of little Alice, a life that has nothing in common with Wonderland. Relevant, touching and disturbing, the final words alone easily bring a tear to our eye, despite their joyful colours."
– Harold Gilbert, Les Libraires
Awards
Shortlisted for the Peuplier Award, Picture Book category, part of the La forêt de la lecture contest 2018
Frédérick Wolfe, winner of the 2017 Cécile Gagnon Award for his first picture book
Details
Publishing date
September 2016
Activities