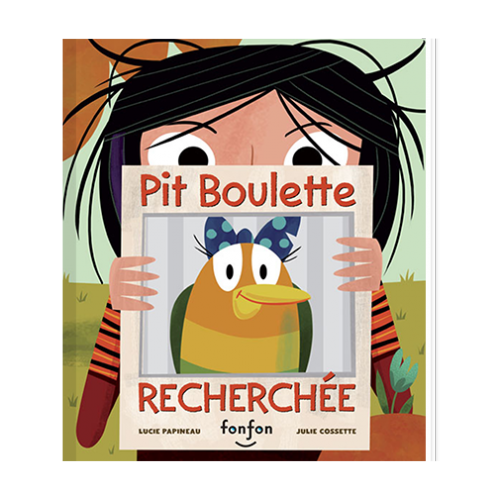 Abstract
Juju and her pet parrot Patsy are inseparable companions… until the day the door is left wide open and Patsy vanishes. Poor Juju is beside herself ! Will she ever see her beloved bird again ?
Team up with her to search for her missing avian pal in this action-packed, emotion-filled and giggle-worthy story.
Awards
Winner of the 2015 Lancemot Contest
Shortlisted for the grand prize at the 2015 Montérégie children's book awards.
Details
Publishing date
September 2013
Activities